We meet on the third Tuesday of every month at 8pm. This year we are meeting in Christ Church Hall. Membership is for anyone who is baptised and wishes to support the MU's Aim and Objectives. It is for both men and women, regardless of age or marital status, of both St. Paul's & Christ Church.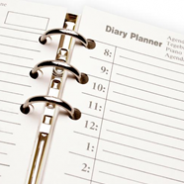 8th April – Reverend Carmen Hayes, M.U. Overseas
20th May – Marion Walker, The Cedar Foundation
20th June – St Anne's Cathedral, M.U. Service
21st June – M.U. General Meeting in the Waterfront Hall.
16th September – Reverend Diane Clutterbuck
24th September – Festival Service, St Columb's Cathedral 8pm
21st October – Barbara Morrison, The Smiles Foundation
18th November – Canon Mike Rommele, The Armed Forces
9th December – M.U. Advent Community Carol Service, Preacher Bishop Ken Good
All meetings held in Christ Church Committee Room at 7.45 p.m. (any exceptions are listed)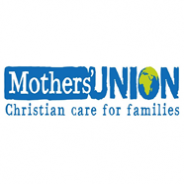 Our vision is of a world where God's love is shown through loving, respectful, and flourishing relationships.
Aim & Purpose:
To demonstrate the Christian faith in action by the transformation of communities worldwide through the nurture of the family in its many forms.
Mission:
To promote and support married life
To encourage parents in their role to develop the faith of their children
To maintain a worldwide fellowship of Christians united in prayer, worship and service
To promote conditions in society favourable to stable family life and the protection of children
To help those whose family life has met with adversity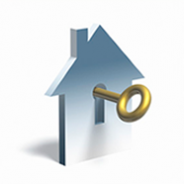 Learning to be secure in our homes
This was the topic for the February meeting, when the Branch Leader, Lorna Bradley, welcomed a really good attendance of members and introduced the speaker, Judith Lavery, Crime Prevention officer with the PSNI. Judith (nee Mitchell) was brought up in Castlerock and was no stranger to most of the members so it was good to renew acquaintances.
Judith's talk was not only informative but also entertaining and was introduced in the form of a quiz. Did you know that a burglary occurs every 32 seconds somewhere in the United Kingdom? Should you keep a spare key hidden somewhere outside your door? The answer is 'NO.' Do garden plants deter burglars? The answer is 'YES.'
Click to read more
Branch Leader:  Lorna Bradley (Tel. 02870352824)
Secretary: Rosemary Gordon (Tel. 02870848520)
Treasurers: Margaret Johnston (Tel. 028 70848623), Mary Campbell (Tel. 028 70849870)
Catering Convenor: Muriel McLaughlin (Tel. 02870848818)
Chaplain: Rev Diane Matchett (Tel. 028 70848127)