Latest Parish Magazine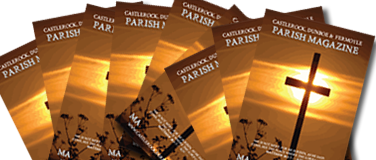 This is a great way to find out what is happening in our parish. You can have a paper copy, it can be viewed online or downloaded for you to enjoy.
Notice Board
May 2016
Wed 4th M.U. Prayer Group 10.30 am
Sun 8th Confirmation Service
Tues 10th Select Vestry
Tues 31st Life & Soul, St. Paul's Hall 2 pm.
Contact
Rector: Reverend Diane Matchett:
Address: The Rectory, 52 Main Street, Castlerock, BT51 4RA, Northern Ireland
Telephone: 028 70 848127
Email: revdiane@hotmail.co.uk