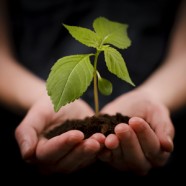 What a difference it would make if we were to genuinely and regularly surrender to the joy of generosity and I am not just speaking about financially. I love this quote by someone called Camilia E Kimball : Never Suppress a Generous Thought.
Are we a big hearted and unselfish people or do we just do, trust, or carelessly expect other people to do the right and considerate thing?

We do not have to be materially rich to be an imaginative, kind and loving human being. Many people have a deep hunger for love, acceptance and genuine care and if we love God as we claim to do then we have a calling and mission here and now. Our God is deeply concerned for those in the deepest need and either ask God to show us our part or we step out of the way, so we do not get in God's way.
Our Parish Development Team has been working and praying together through the themes of Mission, Generosity and Children and the result, at least in the short term, is a series of different events/activities. We hope these will capture all our imaginations. We also pray all of us will choose to be involved in whatever way we can. If you would like to support these different initiatives in any way please speak to Adam or myself. I want to also take this opportunity to thank you all for your support, challenge, wisdom, counsel, prayers and love. We all know that Social Media can be a mix of blessing and frustration but amongst others one image and quote stood out and I feel that it is worth sharing:
"On the darkest days, when I feel inadequate, unloved and unworthy I remember whose daughter I am and I straighten my crown." Unknown
Be generous to yourself and to others, we need one another and have a responsibility to one another in Christ.
With deep love,
the Rectory family X